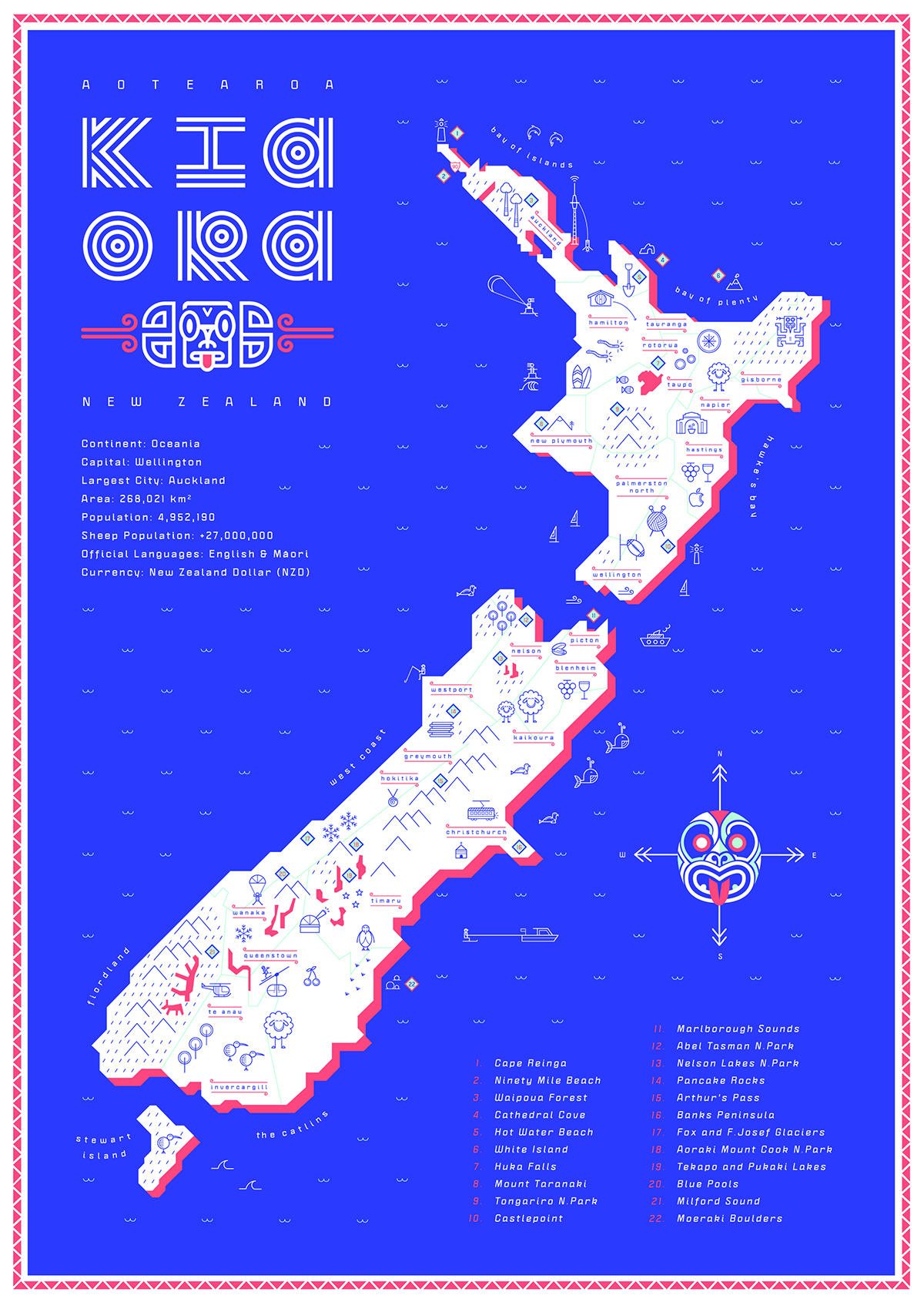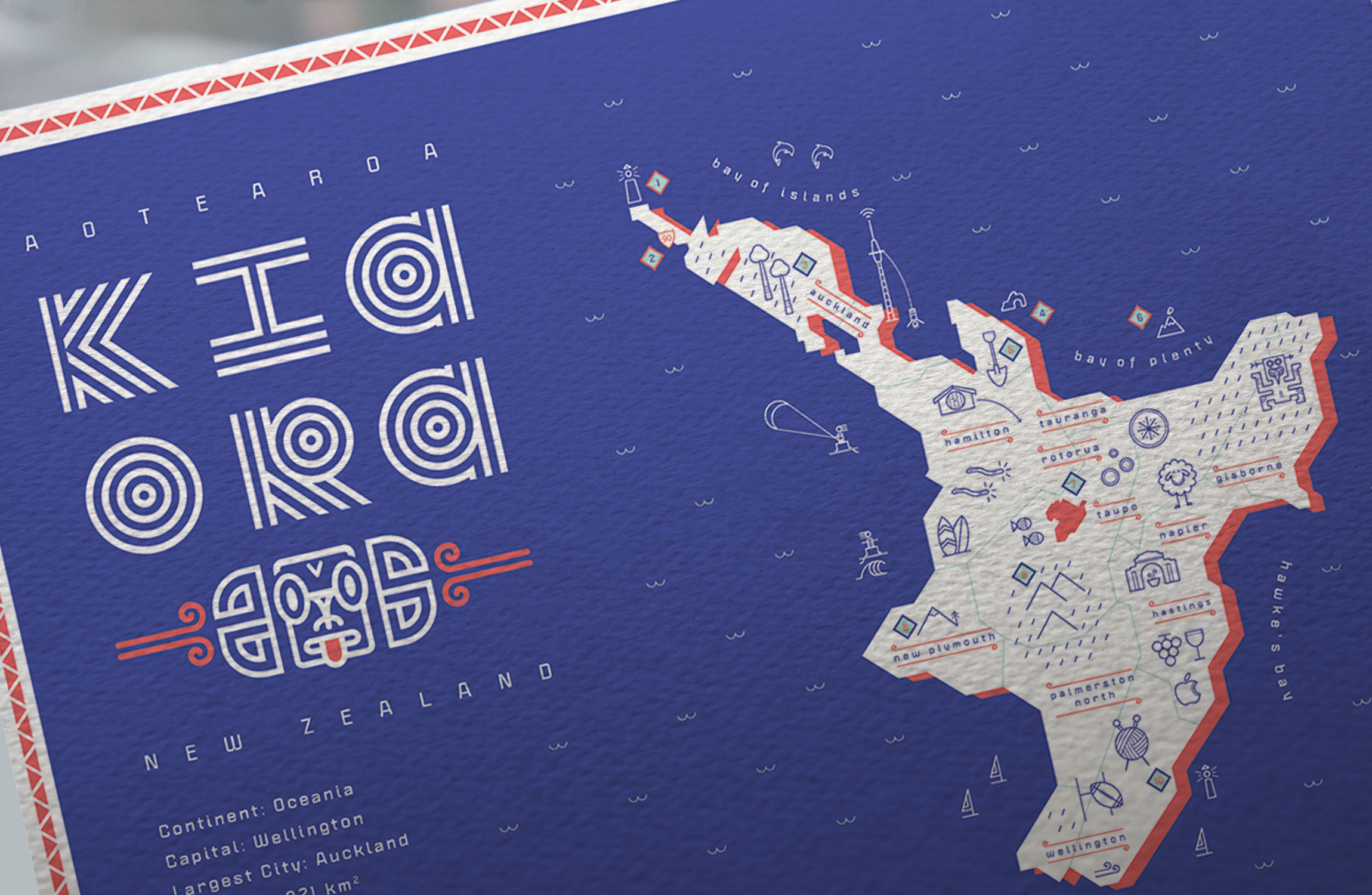 Map of New Zealand
Back in 2015, I moved from Spain to New Zealand. I spent a year travelling around the islands on a campervan, discovering the antipodes and its breathtaking landscapes.
This thrilling adventure refreshed my mind and helped me digging new inspirations. At the end of my trip, I decided to merge design and travel, illustrating a map of the country.
This map is available on my online store, feel free to have a look!
Date
Client